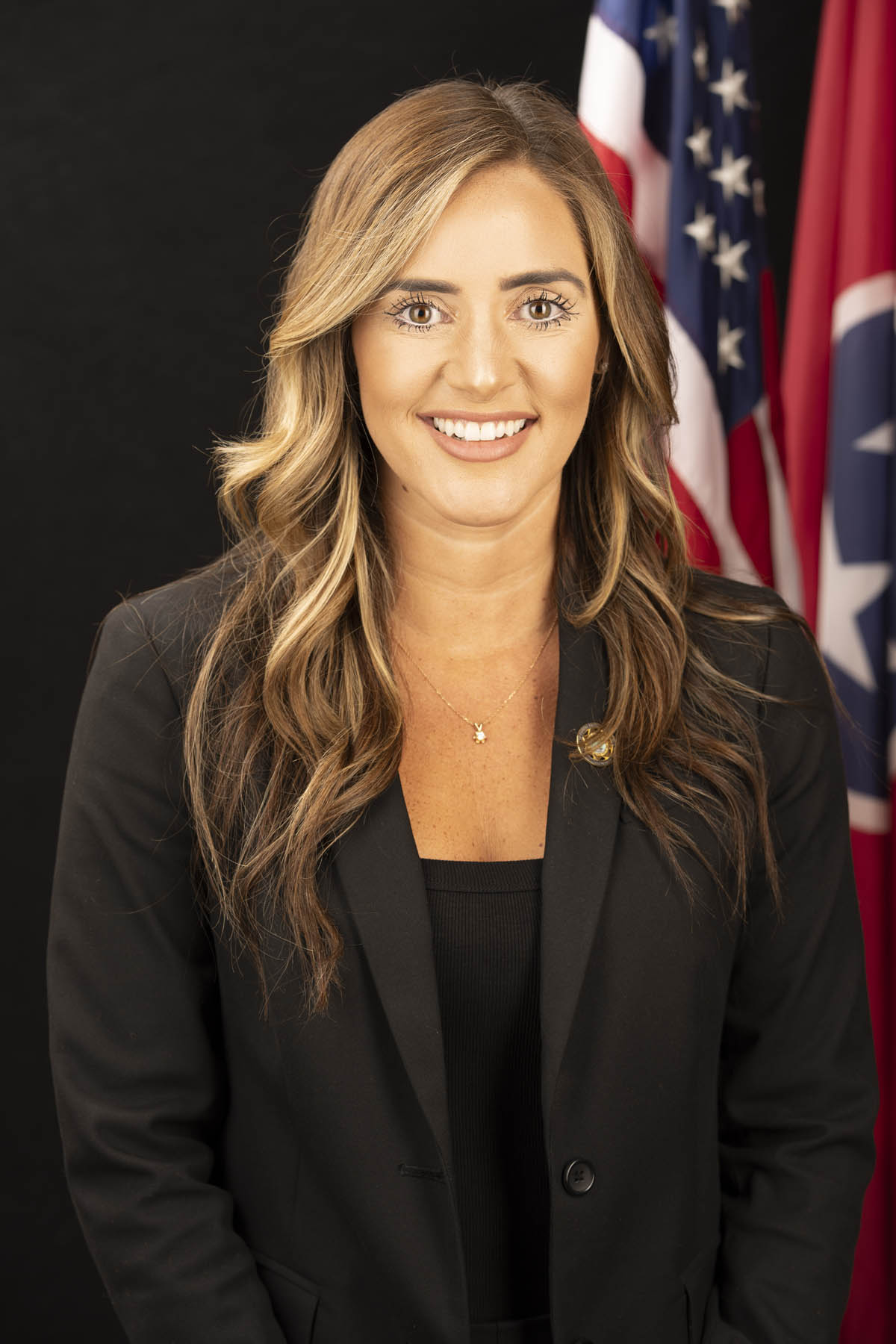 District Attorney
Coty Wamp
Serving Hamilton County | Tennessee
After graduating from the University of Tennessee College of Law, General Coty Wamp began her career after law school as an Assistant Public Defender in Hamilton County, representing hundreds of criminal defendants in our community.
After serving as a Public Defender for three years, Coty moved to the prosecution side where she worked as an Assistant District Attorney for three years in the 10th Judicial District, primary in Bradley and Polk Counties. As a prosecutor, Coty mostly handled serious felony offenses and tried multiple homicides, violent crimes, and child sex abuse cases in front of Bradley and McMinn County juries.
Knowing that she wanted to eventually end up working back in Hamilton County, Coty took the position as General Counsel for the Hamilton County Sheriff's Office in 2020. She held that position until she ran for District Attorney and was sworn in as the first female District Attorney General for the 11th Judicial District on September 1, 2022.
About Us
The District Attorney's Office in the 11th Judicial District represents all of Hamilton County. From the north end of the county in Birchwood to the south end of the county in St. Elmo, if a crime occurs in Hamilton County, the Office of District Attorney General Coty Wamp will be handling the prosecution.
What do I wear?
• What to wear: business dress, suit, or pants, dress like you would for an interview or church
• What to avoid: jeans, shorts, tight or revealing clothing, clothing with holes
How long will it take?
• Expect to be there all day. Unfortunately, the cases are in no specific order. It depends on when the DA and defense attorney get the case to the judge, so your case could be taken up first thing in the morning, or in the late afternoon.
Criminal Injuries Compensation
If you or someone you know is an innocent victim of a violent crime committed in the State of Tennessee, the Criminal Injuries Compensation Fund may be a financial resource for you.
TN Voices for Victims
Tennessee Voices For Victims (TVFV) works on behalf of victims of crime in Tennessee. We are a central agency that enables crime victims across the state to network with one another and journey toward healing.
Offender Lookup
VINE is the nation's leading victim notification network. It allows survivors, victims of crime, and other concerned citizens to access timely and reliable information about offenders or criminal cases in U.S. jails and prisons.
TN Domestic Violence Hotline
The Statewide Domestic Violence Helpline is a referral and counseling helpline for victims of domestic violence. Counselors are available 24/7 to offer referrals and supportive listening, and help with safety planning.